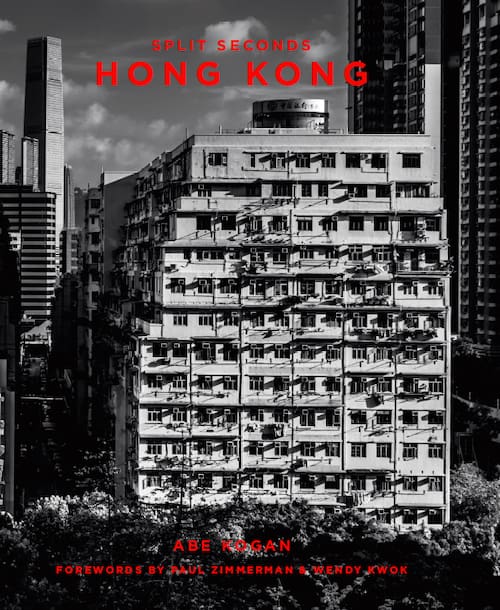 About this Book
Hong Kong provides a stun­ning back­drop for Abe Kogan's skill­fully rendered black-and-white pho­to­graphy. The third in the Split Seconds series, fol­low­ing Havana and Florence, Hong Kong explores the city fam­ous for its dense urb­an­ism and high-rise mar­vels. The tower­ing obelisks and repet­it­ive facades of the mod­ern mega­city stand in stark con­trast to its com­plex cul­tur­al roots — a city born of com­prom­ise between Chinese tra­di­tion and Brit­ish influ­ence. Kogan's strik­ingly evoc­at­ive images show­case this inter­sec­tion of influ­ence with intim­ate por­traits of bust­ling street life, icon­ic sky­lines, claus­tro­phobic res­id­en­tial areas, mari­time hubs, rugged coast­line, and the parks and pub­lic spaces that provide a res­pite from the unre­lent­ing vig­or of the city.

At a Glance
Foreword by: Paul Zimmerman, and Wendy Kwok
Distributor: Abrams
Publisher: Cameron Books
Publication Date: February 18, 2020
Price: $95.00
Trim Size:

11

x

13

3

⁄

4

ISBN:

978

−

1

−

944903

−

80

−

0

Format: Hardcover
Illustrations: Over

100

black-and-white photographs
Rights: North America
Publisher Proofs
Sample of page layouts and images in the book.